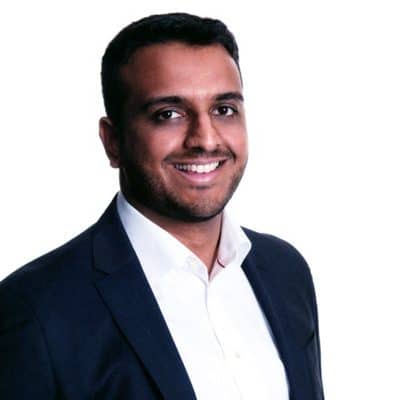 Yasar Usman Goandal
Offshoring expert

Yasar is our outsourcing expert. He has sat on all sides of the 'outsourcing table': As a procurer of IT services, as a supplier and as a counsellor. Yasar has experience with culturally sensitive strategic management, and he is also familiar with technical solutions that can facilitate long-distance collaboration.
Yasar has a long list of client evaluations with top marks from the private and public sector from the many projects he has headed. The list includes both waterfall and agile projects. Yasar has a civil engineering degree from the Danish Technical University and has supplemented this with the following certifications: AgilePM® 2013, PRINCE2 – certification renewal 2010, PMP® Certified Project Management Professional 2007, Novo Nordisk COPE-certified project manager 2006 and Certificeret PRINCE2 Practitioner 2005.
Yasar spends most of his free time with his family. He is also a veteran street basket player and has recently taken up mountain biking. Yasar enjoys challenging himself by for instance completing the Copenhagen Marathon – an experience he remains proud of to this day and considers his greatest achievement.